Amazon will be the world's number one sports broadcaster by 2024.
Why is this ?
To date, the offer is fragmented – in France alone, the sports enthusiast has to juggle between BeIN, Canal, SFR, Mediapro, Free...
The new generation no longer has the same attachment to traditional television channels and is prone to follow live streaming on YouTube, Facebook, Instagram, Twitch, and the like.
Amazon needs Trojans to attract new consumers to its Premium offer. Video is one of them, but the battle in this market is fierce and far from over.
Netflix is still in the lead. At the beginning of April, the group announced that it had 125 million subscribers, 68 million of whom were outside the United States. To strengthen its position, Netflix plans to invest approximately $8 billion in original content in 2018! Compared to 2017, Amazon spent $4.5 billion in content and had 100 million Prime members in 2018. Huge, but is it enough to close the gap ?
At the same time, Facebook & Apple are beginning to take a serious interest in this market. They each spent nearly $1 billion on content in 2017.
In theory, Amazon should – at this pace – be able to reach the podium's second place and widen the gap with the pursuers, although :
1. We can doubt that Jeff Bezos is satisfied with a number two spot.
2. Apple, thanks to its highly compartmentalised environment, could gain significant market share in a target consumer category for Amazon.
3. Disney.
Indeed, Mickey Mouse's group – already a shareholder of Hulu – intends to hit the SVOD market hard. Therefore, not only does Disney benefit from Hulu's structure, but it also draws on its own content with Marvel, Star Wars and High School Musical, as well as all its historical programmes that can be infinitely declined in mini-series, sequels and crossovers. The launch is scheduled for late 2019 in the US. Its target is undoubtedly very family-oriented, but it should get a fair share in households.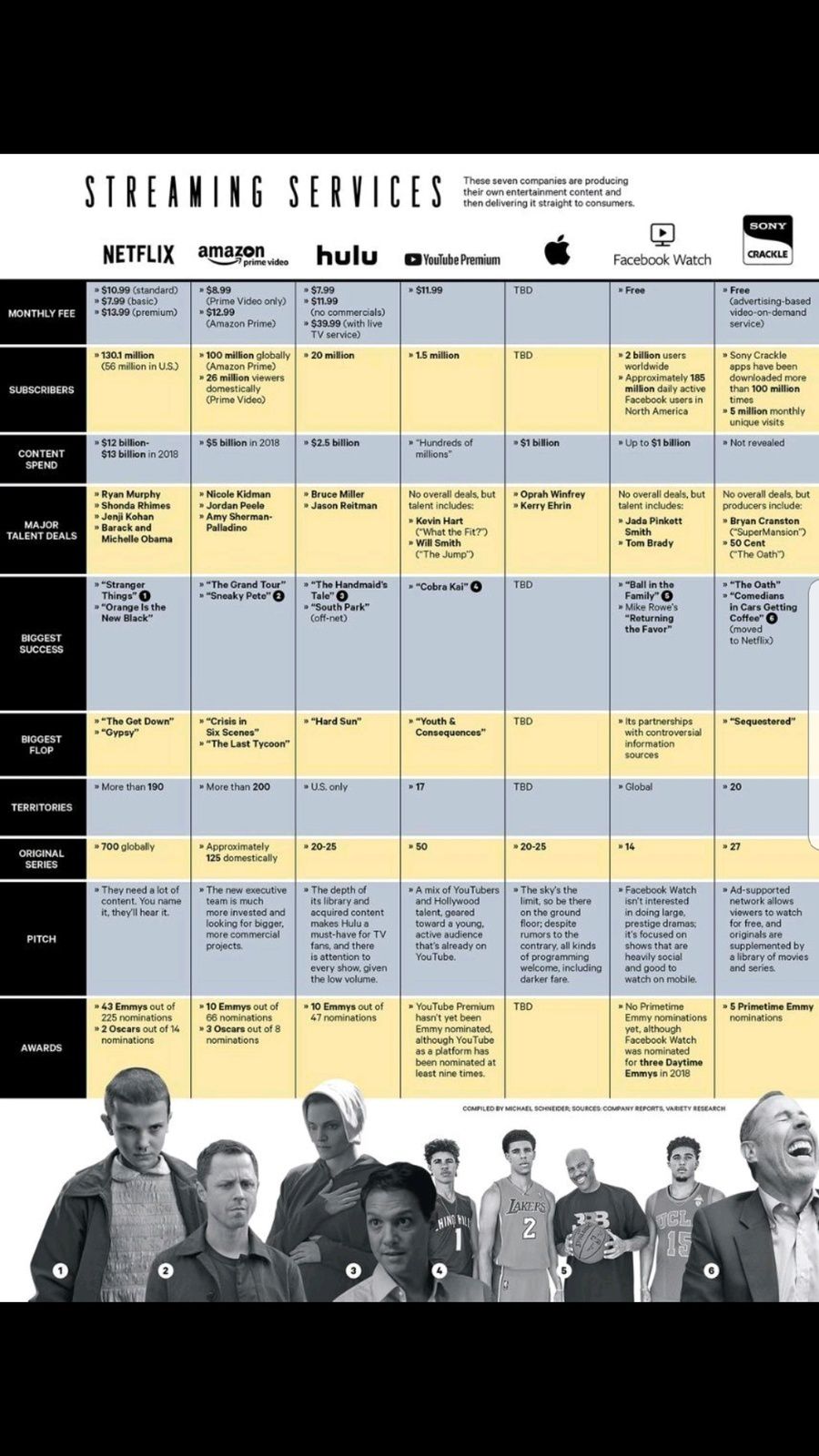 So how can Jeff make a definitive breakthrough in this market ? Amazon certainly has the means to over-invest, but beyond films, series and documentaries, what better way to build loyalty and win new customers than through sport ? Sport is an excellent provider of collective emotions that can be experienced live with family or friends, add to that the advertising income and cross-selling opportunities ("Alexa: broadcast the World Cup final and order me a flag and a pack of beer on Prime Now") and you get a very nice nugget. Finally, with Twitch, Amazon already has THE platform for tomorrow's number one sport: eSport.
The platform has already taken the offensive :
• It will broadcast 20 Premier League matches per year between 2019 and 2022
• In the United Kingdom and Ireland, Jeff Bezos' company obtained the rights to the ATP World Tour for the 2019-2023 period (37 tournaments).
• In the US, Amazon has the rights to 11 of the of the famous TNF (Thursday Night Football)'s 13 games for 2018 and 2019. Amazon's Twitch streaming platform, owned by Amazon, will co-broadcast these games, allowing the NFL to reach a younger audience.
• Flagship content is produced: in France, the documentary on the French team's endeavours in Russia, in the UK a documentary on Manchester City (All or Nothing), in Spain a documentary on the Liga (Six Dreams) and, in Italy, the implementation of a shop dedicated to the SSC Napoli football team.
Despite these first forays, all this looks like tests that will allow the Seattle firm to find the most suitable business model. Let there be no doubt – whether we like it or not, they will succeed.
These are the reasons why I take the bet that Amazon will be the world's number one sports broadcaster by 2024.
For the french version here :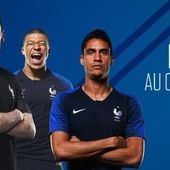 Amazon diffuseur n°1 de sport d'ici à 2024 - AikcO
Amazon sera le diffuseur n°1 de sport dans le monde d'ici à 2024. Pourquoi ? A ce jour l'offre est fragmentée - ne serait ce qu'en France, le féru de sport doit jongler entre BeIN, Canal, SFR ...
http://www.aikco.org/2018/08/amazon-diffuseur-n-1-de-sport-d-ici-a-2022.html